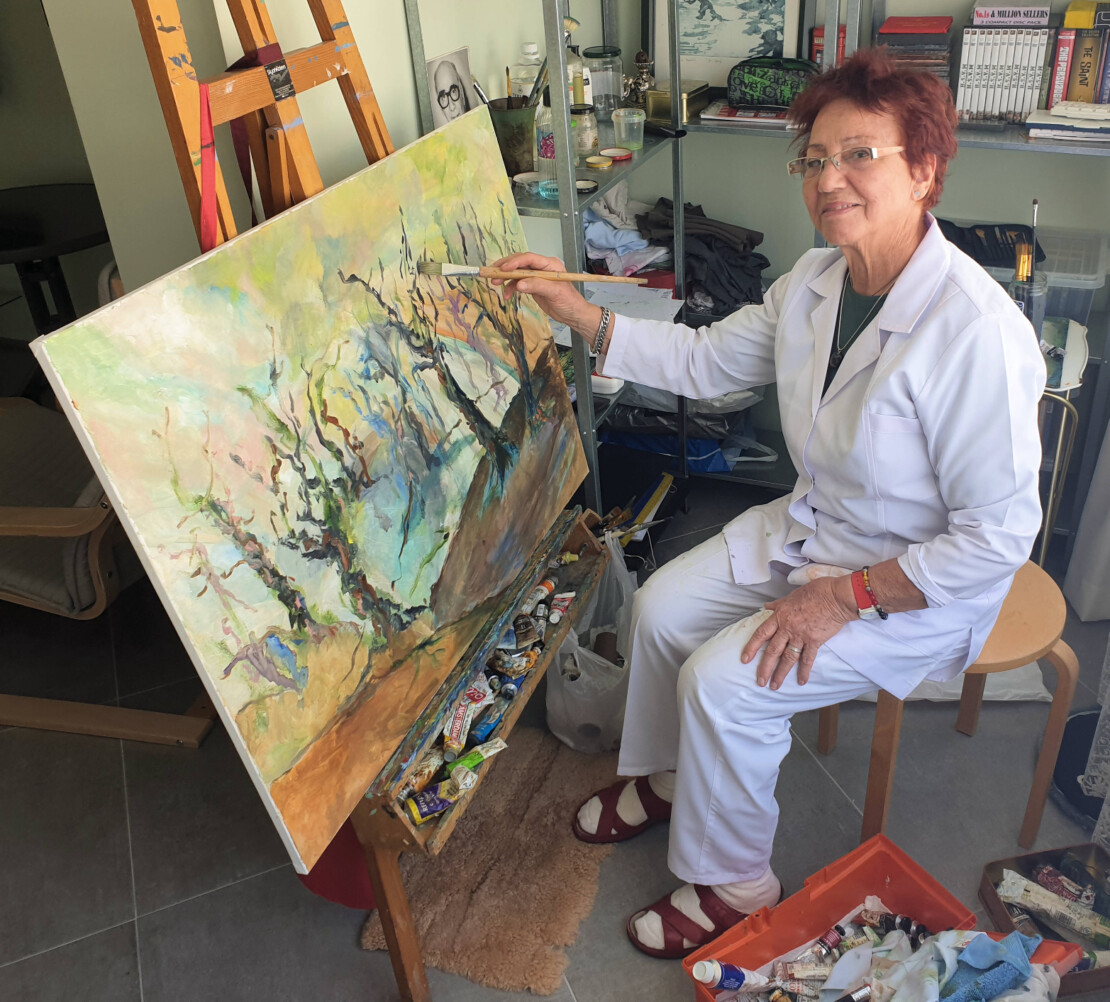 ZUHAL ANTONI
I am Zuhal Antoni, my friends call me Zuzu.
I was born in Ankara in 1946 and studied Chemstry at the Middle East Technical University.
I have two daughters, one is a professor at Gaziantep Univercity Faculty of Arts.
The other is an analyst of computer software.
After my retirement in 1996 from the Pasabace glass factory I started to paint.
I attended art courses from painter artist named
Inci Eviner
and gruver artist
Ayşegül Drahşan İzer
.
I so far had 5 exhibitions.
Istanbul Municipality Culture Center 1997
Istanbul Gallery Cerceve 1997
Istanbul Crown Plaza 2013
Marmaris Culture Center in 2019.
Finally you can now buy my original paintings and prints here!
PRINTS FOR SALE
CLICK ON THE PICTURE TO SEE ALL OF IT
PRICE IS 600 TL EACH PLUS FREIGHT

OR PICK IT UP IN MARMARIS
FILL IN THE FORM BELOW IF YOU WANT TO ORDER
ORIGINALS FOR SALE
CLICK ON THE PICTURE TO SEE ALL OF IT
Will be available at the exhibitin at
ARMUTALAN ART & CULTURE CENTER
(Marmaris Belediyesi Armutalan Kültür Merkezi)
July 1 - 7 2022.